2021 SA ABHA STATE CHAMPIONSHIPS
Hosted by
Dash 4 Cash Barrel Racing
Saturday 6th  & Sunday 7th November 2021
Dash 4 Cash Arena, Barossa Helicopters, 261 Hoffnungsthal Road, Lyndoch, SA
Dash4cashbarrelracing@gmail.com or 0408544209
SA's Richest Barrel Race!
Over $10,000 in CASH & Prizes!
EVENT PROGRAM
Saturday 6th November
8:30 am – 10 am Pre-Exhibitions
10:15 – 11 am Inspection of aged & OTT horses
2 pm: Open Divisional Barrel Race, Junior Divisional Barrel Race, Classic Barrel Race
6:00-9:00 pm: Evening entertainment – LIVE BAND "G FORCE & FRIENDS"
Sunday 7th November 2021
9:00 am: Open Divisional Barrel Race, Junior Divisional Barrel Race, Classic Barrel Race, Presentations
SPECTATORS
SATURDAY NIGHT LIVE ENTERTAINMENT
6 -9 PM
"G FORCE & FRIENDS" supported by "SONS OF SOUND"
ENTRY FEES
ADDBACK: ADDBACK 70% (as per ABHA rulebook)
ENTRY FEES
Pre-Exhibition runs (1 minute or 1 time around pattern) $5
Classic Barrel Race $100
Maturity Side Pot $100
Open Divisional Barrel Race $100
Junior Divisional Barre Race $70
Off the Track Thoroughbred Side Pot $30
POSTED PRIZE MONEY
OPEN DIVISIONAL BARREL RACE (4D) $4000 plus $2000 cash bonus to Division 1 Winner, $750 to Division 2 Winner and $250 to Division 3 Winner
CLASSIC $500
MATURITY $500
OFF THE TRACK INCENTIVE $250
JUNIOR DIVISIONAL BARREL RACE (3D) $1500 plus $200 cash bonus to Division 1 Winner, $100 to Division 2 Winner
PRESENTATION OF WINNERS
Presentations approx. 1 hour after completion of runs. Prize-money will be paid out by EFT within the ABHA guidelines. All winners need to be present to collect prizes on the day.
OFFICIAL PHOTOGRAPHER
Official event photographer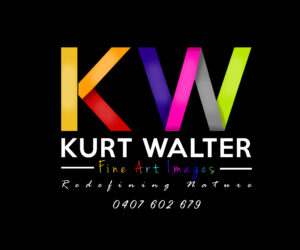 This event will be live feed through our Dash 4 Cash Facebook page.
If there is interest from any other photographer for this event, please contact us via email dash4cashbarrelracing@gmail.com to discuss options.
CATERING
Catering all weekend. EFTPOS will be available.
Mother Goose's Delights – hot dogs, steak sandwiches, slushies, ice-creams & lot's more
Happy Daise Coffee – coffee's and espresso martini's
Dash 4 Cash will have a licensed bar also.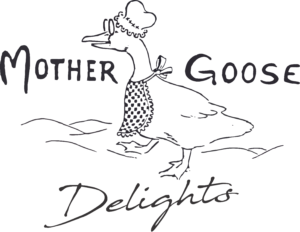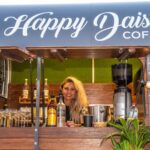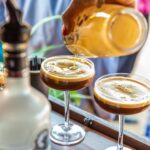 EVENT FINE PRINT
ENTRY CONDITIONS
Entries will close at 5pm Tuesday 2nd November. All payments and age certification must accompany entries.
Proof of age for the Classic and Maturity must accompany entries. NO PROOF OF AGE – NO ENTRY TO COMPETITION.
Please be confident with your entries, once payment is made, limited changes will be made without vet, doctor certificate or COVID restrictions Limiting your attendance.
INCENTIVES
Fastest Time of Event.
Junior age prize incentives for Tiny Tot and Junior Assisted. They must enter and run in the Junior Divisional.
ROUND PAYOUTS
25% of the pot for Open and Junior Barrel Race, Pay out 1st 60% and 2nd 40%
TIME SPLIT: Dash 4 Cash will run 1 second time splits on divisional events.
WEEKEND PAYOUTS
Open Divisional Barrel Race: 4D payouts to 4th place
Junior Divisional Barrel Race: 3D payouts to 3rd place
Maturity Side Pot: 1D Payouts to 3rd place
Classic: 1D payouts to 3rd place
Off the Track Thoroughbred: 1D payouts to 3rd place
CLASSIC
4, 5, 6-year-old horses (horses foaled 1st August 2014 – forward). Rules for Entry to the Classic can be found here: https://abha.com.au/classic-events
MATURITY SIDE POT
8, 9-year-old horses (horses foaled 2012 – 31st July 2014), not separate event, times taken from Open Barrel Race, entry fees have to be paid for both Open and Maturity.
OFF THE TRACK THROUGHBRED SIDE POT
Horses entering this must be eligible under the Throughcare OTT rules. Horses must be registered, have trialed or raced. Proof must accompany entries. not separate event, times taken from Open Barrel Race, entry fees have to be paid for both Open and OTT Side Pot.
GEAR & ATTIRE
NOT REQUIRED: "Western gear"
REQUIRED: Long sleeve, collar shirt and either western hat or helmet is required.
As per ABHA Rules.
COVID-19
Each person entering the property need to check in online (signs on gates & canteen area) or record your details on the form at the gate. Masks may be required in the busy areas. There will be COVID Marshal's in attendance. Bring your own mask. This event has an approved COVID Plan.
CAMPING
Camping is free of charge, no power available or yards. Plenty of room to erect your own yards and water available.
No showers. There is the Williamstown Caravan Park approx. 10 minute drive away for showers.
If you plan on arriving Friday, please contact Bridgette on 0408544209 or email dash4cashbarrelracing@gmail.com
GROUND RULES:
Rake every 5 runs
Competitors will be required to enter the holding pen during the raking of the arena and will exit at the end of the 5 runs.
2 runs for all events over 2 days.
Turning down a run on the day will result in disqualification as per ABHA rules.
Pre-Exhibitions will not be drawn or run in any order, pay cash at the gate. First in, first served. Time limit of 1 hour each day.
Classic times can be rolled over to OPEN DIVISIONAL (if entry fee has been paid, this must be notified at time of entry).
There are designated spectator areas viewing and parking area, no prams, or children left unattended in the horse warm up area or near the entrance to the arena.
These areas are fenced off. PLEASE REMOVE ALL RUBBISH, HORSE MANURE AND HAY – TAKE IT WITH YOU.
No Dogs or other pets Please! This is a private venue, please respect property owners wishes.
Please supply PIC number or address with entries.
Junior riders must wear an Australian Standard Approved Helmet – no bike helmets. See ABHA rule book for standards.
All riders must be a current financial member of the ABHA, no day memberships available for this event. You must also sign the SA Waiver, not just membership form.  ABHA MUST HAVE A COPY OF THIS PRIOR TO YOU RIDING AT THIS EVENT.
Barrel Racing Rules for Dash 4 Cash events are conducted under ABHA Rule Book and found on their website.
Open and Junior events count towards ABHA National Finals qualification.
Presentations will be approximately 1 hour after competition of the event on the second day. Prize money will be paid out in cash at the event
No time sheets will be available until the times, divisions and prize money has been calculated and paid.
On completion of Presentations – time sheets will be available for viewing.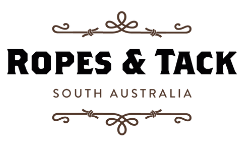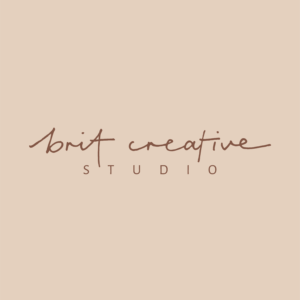 PLATINUM SPONSORS
GOLD SPONSORS
SILVER SPONSORS
BRONZE SPONSORS